high Quality Dining Furniture
The Carolinas's Most Extensive Inventory and Vast Selection of Barstools and Dining Furniture
Family Owned and Operated
At Barstools & Dinettes we understand and can see the continual growth of the immediate and surrounding areas. This is a great time for our great state of North Carolina in which we are very excited for. Growth is Great!! 
We have increased the number of items and the quantity in which we stock items, in order to be prepared for what you want, when you want it!
Highlighting our highest in-demand products, our stools: we have increased our stock in them as well as in our "in stock" stools to give you more options that you can find on the floor, so you can see in person the stain colors, paints, fabrics, wood types, wood stains, heights, finishes, embellishments, and more that other retailers ARE NOT ABLE TO PROVIDE
View our manufacturers' catalogs full of wood, quality heirloom furniture showcased in the showroom, and online through our manufacturers' design center portal. In the showroom request a digital copy or simply work with one of our wood furniture experts to guide you through the many resources available to you. 
We feature products from every brand in our online catalog but you'll want to call, email or come in to see everything we have to offer, along with all the custom options for each line.
Counter Height stools range from 23″ to 26″ in seat height.  These stools are the best option for low counter tops.
Adjustable height stools let you have free rein on what height you think is the best fit for your counter tops.  From 23″ to 34″, the seat travels vertical to meet the best comfort for your dining experience.
Bar Height stools range from 27″ to 32″ in seat height.  These stools are the best option for high counter tops.
Bar Height stools range from 33″ to 36″ in seat height.  These stools are the best option for pub tables, high counter tops, tall home bars and tall tables.
Your Dining Sets, Tables and Chairs Experts

Our dining furniture selection includes dining tables of all heights, sizes and shapes. Our dining chairs are built to last and it's easy to match and mix with your home bar, counter or table.  We carry buffets and hutches, cabinets and storage that adds fundamental elements to any home.  Don't forget about the bakers racks and wine racks for your kitchen to add functionality and style.  Choose from a vast selection of many manufacturers from our catalogs and work with our in-store experts who can help you determine what you can add with the space you have.
In the showroom, we keep stock for you to view, test, measure, see and feel if it's a good fit for your needs.  
We keep a solid selection of each manufacturer in the showroom so you can see what their furniture really feels and looks like.  You can tell a lot from a catalog image but you can't feel and test our the images in a catalog.  We easily feature various dining sets of trending styles and traditional types from brands like John Thomas, Daniels Amish, Canadel, Amisco, Callee, and other North American Made brands.  You won't find better options and better service from any other dining furniture retailer in the Carolinas, like you will at Barstools and Dinettes in Raleigh.  
Our vast table selection includes options like pedestal bases, leg styles, trestle base styles, high dining along with other heights, wood types and many more options.  Again, our furniture experts can guide you with selecting the perfect style of table that fits your preferences.  You can work with one of our custom designers during a free 1-hour in showroom consultation to help you achieve your your shopping goals.
Our niche is our unique, diverse and the best quality types of barstools of various heights including adjustable, counter height, bar height, spectator height and even any custom height that you may require.  We carry barstools from manufacturers like International Furniture Direct features all solid wood bar stools, Tobias Design manufactures all wood barstools and chairs, Elite Modern, Trica, John Thomas and Daniels Amish featuring multiple hardwoods from North America, Amisco who carries both wood and metal combinations.  Our selection of metal barstools are mostly manufactured by Amisco, our Premiere Barstools and Dinettes Collection, Callee,  Johnston Casuals, Timmerman, and many more, all made right here in North America.  
The Carolinas's Bar Furniture Experts

We do generally keep about 2 of every barstool you see in the showroom in stock. 
That's right, we generally will stock approximately 800 novelty style barstools available for you to take home that day, and in today's market conditions, taking home something today, is a
luxury
! Most of our special order stools will be available in quantities of 2, 3 or 4 and in either
counter
,
bar
, or
spectator
height. Items that are popular or only available in 1 particular finish are usually stocked in both counter and bar height along with a quantity of anywhere between 2 and 12 to take home today.
Since our stock warehouse is attached to our store at
8620 Glenwood Ave in Raleigh
,
if it is in stock, you won't have to drive to another location just to get your barstools!!
We specialize in Barstools and have enough options to keep you dizzy for days!
We don't want to overload you, so to help you prepare, we've provided you with a  Barstools Height Guide, to help you do your measurements, get ideas and know what your preferences are for customizing your perfect stools. We ask that you bring this in with you so we can help you better by guiding you based on your answers.  Or you can simply request a consultation before you plan to come in so we can review your answers and make some suggestions based on what's available, what's in stock, give you turn around times, price ranges and anything you might need in advance, to help you compare and do your online research.
Our niche resides in our unique variety and in-stock options.  In fact, we even provide loaner stools while you wait or if you want to see how it looks in your home.  
We carry barstools from manufacturers like John Thomas, Daniels Amish, Canadel, Amisco, Callee, International Furniture Direct, Tobias Design, Style Upholstering, Elite Modern,  and many more, all custom made, here in North America.  
From over 40 brands or more, you won't find better value and craftsmanship and with our customer service experts, we can guarantee that if you don't find what you are looking for, you will definitely leave knowing exactly what you want.
Inventory for Dining Sets
Due to the increase in lead times with most furniture manufacturers, Barstools & Dinettes has stepped up inventory on most of our smaller dining sets with a table and 2 chairs or a table and 4 chairs so that they are available to take home today. Although we are not selling most of our dining sets off of the showroom floor, we are constantly cleaning out items that do not sell or are discontinued. Once a dining set has been deemed clearance it is available to take with you as soon as you can pick it up. We also have our own in house delivery service to get these items out to you as soon as possible!
Inventory for Case Goods & Bars
We have several bars, islands, buffets and hutches on our showroom floor. We are currently clearing some of theses items out by putting them on clearance. This means the best price for the items you will find along with immediate availability. We have in house delivery for these items or we can help you load them into your vehicle! 
Although there is an increased lead time with most of our barstool manufacturers, Amisco has been able to shorten the lead time from point of order until when you receive your furniture, which is typically on average, an estimated 12 week period. 
We have an assortment of John Thomas barstools that are available in quantities up to 10 per order, like the Emily,
San Remo
and X-Back style stools.

Prestigious Wood Species,
Premium Stains,
Durable Construction,
Quality Craftsmen,
Unique Luxury Hardware,
Made right here in the USA by quality craftsmen. 
With manufacturers like Daniels Amish, you'll find the best quality Amish furniture for your dining room at Barstools & Dinettes.
Choose from over 50 stunning finishes on 5 beautiful North American wood species and 70 distinctive hardware selections. 

From brands like Finch, Timmerman and David Francis,  you won't find better quality outdoor furniture while you're entertaining by the fire pit, lounging by the pool, relaxing on the patio or having a meal on the backporch.
Our outdoor dining furniture includes picnic tables, rockers, loungers, swings, tables, high pub tables, bars, barstools, chairs and so much more. 
We work with manufacturers who are
based right here in the USA
who are environmentally friendly and make their furniture using environmentally friendly products and methods. 
Who offer performance fabrics like Sunbrella to make your umbrellas and cushions' with colors that never dull and materials that never rip or tear.  Our performance fabrics will never fade or go out of style.  

Shop our manufacturer's catalogs for the perfect bedroom set.  
Recently Launched in 2021
We've partnered with manufacturers like John Thomas David Francis, Johnston Casuals, Daniels Amish and over 15 other different manufacturers, to offer the best quality alongside our dining furniture. We are excited to now carry beds, headboards, dressers, cabinets, frames, bedside tables, benches, mirrors and more.
WHAT CUSTOMERS HAVE TO SAY…

Cory has been managing Barstools and Dinettes for 10 years and has been with the company for 15 years.  He specializes in custom ordering, handling deliveries, customer service, and helping customers choose the best options based on their preferences

Rick has been with Barstools and Dinettes for over 7 years.  He specializes in helping with deliveries, custom ordering and assisting customers with their furniture options.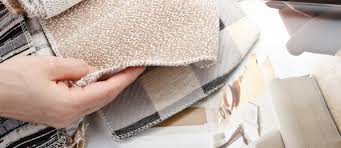 Robin has been a consultant with Barstools & Dinettes for 22 years. She specializes in color options, mix and matching options and helping customers find out more about what they are shopping for.
Summary
Article Name
This is the Homepage for Barstools & Dinettes
Description
Barstools & Dinettes is your local high quality furniture expert. We sell Amish, solid wood dining and bedroom furniture. We specialize in our vast selection of barstools that you can customize or buy from what's available in stock. We work with local builders like Canadel, Callee, Amisco, Daniels Amish, John Thomas, David Francis, IFD, Timmerman, Style Upholstering, and over 20 more. Each local builder have their own custom options available for every product. You can choose your dining seat style, whether it is solid wood or upholstered, and then choose your stain/finish/paint or fabric/vinyl/leather and more. There are so many brands we work with and so many styles for you to choose from, we don't want to overwhelm you so we have our own in-house custom design experts who will walk you through your options and what is available. Get a custom quote online or call us at 919,787.6680.
Author
Publisher Name
Publisher Logo